Welcome to Great Lakes Ultra Cycling!
Come join us for a new route out of the southwest 'burbs! This mixed terrain route starts out of Willow Springs heading south across the Valparaiso Moraine. Eventually you'll head west across the Kanakee River to Seneca. In Seneca you'll cross the Illinois River and turn east to follow the route ...
Show Details
Chicago Loops and Jerseys!
After a great Turtletown Double Century and an epic Chonkey Kong, there is a bit of a pause before June 5th and our return to the Chicago Loops! This is a great route which combines the best of Southern Wisconsin with our Northern Suburban routes. Ride 150 miles, 100 miles or 250 miles - it's up to you. These rides are ultra cycling events so you can take as much time as you are comfortable with and stop as often as you like. Ride Saturday, Sunday or both! It's an open ended format so bring your friends.
Back in March, there was a big call for a jersey/kit with our new name! Discussions back and forth and finally our new design is ready! The store is open - Great Lakes Ultra Cycling Store. These are from Hincapie Sportswear and are some really nice jerseys for a really low price. The shorts are well worth it as well and the knee/arm warmers are nice and visible. The store is open for the next 10 days! Order soon.
Regarding Randonneuring
Randonneuring is sport based on traditions extending all the way back to the 19th century. Gathering at controls, managing a brevet card and group riding are wonderful traditions that we want to preserve, but are a real challenge during the pandemic when flexibility is critical to maintaining safety on rides. One of the biggest challenge is the current opening of Randonneurs USA and their national awards which encourage riders to travel into and out of our region. This may promote the spread of variants before vaccines are widely available. GLUC has pioneered safe social distancing in riding and expanded and refined our approach for keeping rides running while respecting the law and the challenges of the pandemic; our first and foremost concern is for our members and the communities we live in.
Per the input of a majority of the membership, GLUC is taking the approach that we will hold brevets only for GLUC members active on or before March 15 with the exception of our Dark Chocolate Cow 1000k on July 3-5. If you are a current GLUC or GLR member or were a member in the previous 3 years we will make arrangements for you to register for a certified brevet. This approach allows us to provide these rides as a benefit and safety option for members while discouraging travel both inside and outside our area. You can see procedures here.
If vaccines become widespread and effective, we hope to make randonneuring options more widely available in the August-October timeframe or hopefully in 2022. If you have questions, please contact us.
---
About Great Lakes Ultra Cycling
GLUC is a cycling club serving the Chicago, Madison, and Milwaukee areas as well as eastern Wisconsin, the Western Upper Peninsula of Michigan and all of Norther Illinois.
Founded in 1987 by Lon Haldeman, our club has one of the oldest long-distance cycling groups in the country. We are dedicated to advancing and supporting ultra cycling and randonneuring, a form of cycling that developed in France in the late 19th century when it was thought that the bicycle would replace the horse as the preferred mode of transportation.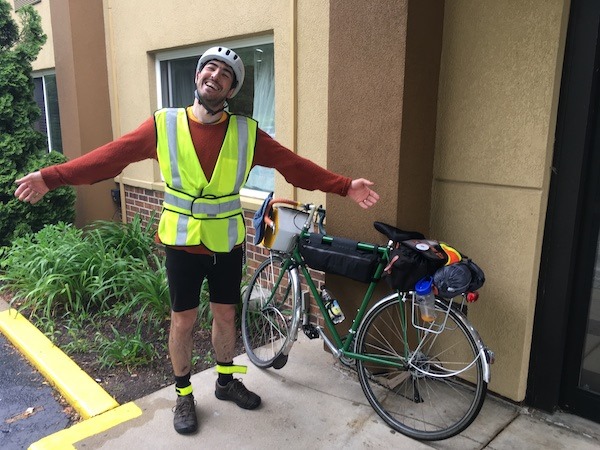 Today, Great Lakes Ultra Cycling rides from our home of Chicago to the far west of Illinois, the far north of the Upper Peninsula of Michigan and everywhere in between. Our brevets and other longer distance rides, are from 25 miles (our shortest Imperial Ride) to the Grand Randonnée, at over 750 miles. While the distances may seem daunting, our club is focused on cameraderie, not competition. The most successful and well thought of riders are those who assist their fellow riders. The miles go quickly among friends! The core values of our club encourage and reward those who stay together.
Great Lakes Ultra Cycling membership is a mere $20 a year. You may join by clicking here!
We are affilated with several sanctioning bodies and groups and hosts gravel and other group focused distances. We welcome guests and realize that many out there would like to try out these types of distance before committing to a national organization. Our goal is that you will always find a friendly face at our rides.
This year, GLUC will again host its Green Bay Gettaway weekend feature the Million Meters and other rides over the 4th of July. Those seeking to try out the sport, pursue a goal, or just ride with friends are all welcome - people from all over the world have joined us over the years. All we require is a friendly face and a willingness to ride.
If you have questions please contact us.